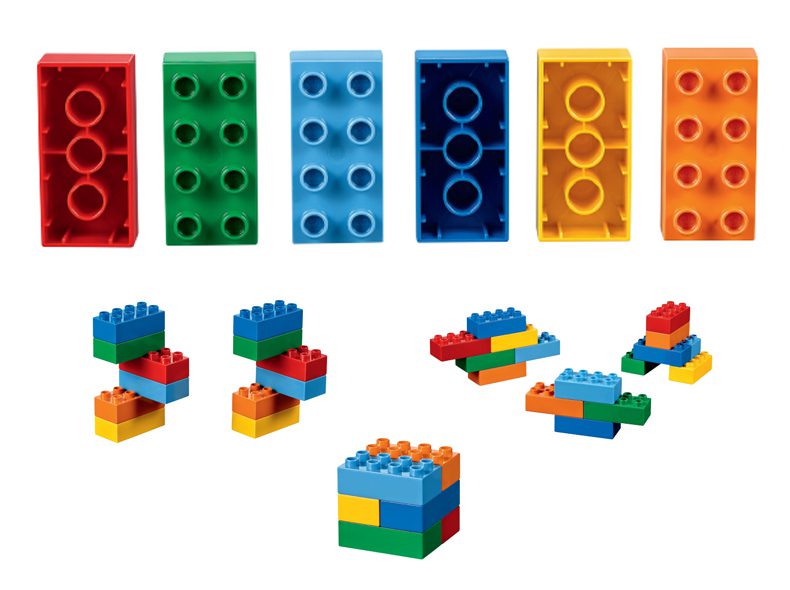 What is Six Bricks Learning?
Six Bricks: A Simple Yet Powerful Learning Tool
Imagine a world where learning is not a chore but a thrilling adventure for children. In this world, the process of acquiring new skills is synonymous with joy, exploration, and creativity. This vision is what the LEGO® Foundation's Six Bricks initiative aims to achieve. Six Bricks is more than just a tool; it's a catalyst for hands-on learning, designed to unleash the full potential of young minds.
The Six Bricks Approach:
This innovative approach introduces learning through play and is experiencing a remarkable surge in adoption by educators worldwide. By utilizing sets of LEGO® DUPLO® bricks in six vibrant colors, children can engage in short yet enriching activities that encompass memory development, enhanced communication, teamwork, physical movement, creativity, problem-solving, and much more.
The Magic of Play:
One of the most beautiful aspects of Six Bricks is its ability to turn learning into a captivating experience. Since playing with LEGO® is inherently enjoyable for children, they become naturally motivated to participate in these activities, making education a fun journey rather than a tedious task.
Building Executive Functioning:
Six Bricks is more than just child's play; it is a deliberate strategy to enhance children's executive functioning. But what exactly does this term mean? Executive functioning comprises key mental skills that enable the brain to process and act on information efficiently. It includes:
Inhibitory Control: The ability to filter thoughts and impulses, resist temptations, stay focused, and think before acting.
Working Memory: The capacity to hold and manipulate information briefly to complete tasks.
Cognitive Flexibility: The ability to switch between activities, adapt to changes, think creatively, and solve problems.
These skills are the cornerstones of a child's future success, both academically and in their personal lives.
The Six Bricks Palette:
Six Bricks uses six vibrant colors: red, green, dark blue, light blue, yellow, and orange. Every child is provided with the same six colors, promoting collaboration and group work, reducing conflicts, and allowing for endless combinations.
Versatile Learning:
The beauty of Six Bricks lies in its versatility:
It can be used individually or in pairs/groups.
It's suitable for various age groups.
It can serve as an assessment tool to gauge children's progress.
Holistic Development:
Six Bricks activities are designed to cater to holistic development, covering various learning domains and developmental skills.
Endless Possibilities:
Six Bricks activities are designed to be diverse and flexible. They can be repeated in various ways, ensuring children are never bored while reinforcing essential skills. They are short, engaging, and designed to awaken young minds.
Adapting to Individual Growth:
Children develop at their own pace, and Six Bricks activities can be adapted to suit their level.
Accommodating Learning Styles:
This versatile tool caters to different learning styles, making it inclusive for visual, auditory, and tactile learners.
Easy Management:
Six Bricks is incredibly easy to manage. Each child can keep their set on their table, in a visible container, or a chair bag for quick access.
A Cost-Effective Solution:
It's not just effective but also cost-efficient. It provides tangible, interactive learning experiences for every child in the classroom.
Creating a Positive Learning Environment:
The impact of Six Bricks isn't limited to students alone. Its incorporation in classrooms can lead to an atmosphere of positivity, happiness, and enthusiasm that benefits both students and teachers.
Conclusion:
Six Bricks isn't just a set of colorful bricks; it's an investment in our children's futures. It's a commitment to transforming education from a tiresome routine into an exciting journey of discovery. Six Bricks is an embodiment of the belief that learning and fun can go hand in hand, setting the stage for a brighter, more engaging educational experience.
Unlock your child's potential with Six Bricks and embark on a lifelong adventure of learning through play.
References
Diamond, A. 2012. Activities and programs that Improve Children's Executive Functions. Current Directions in Psychological Science, 21(5) 335-341
Tag:Child Development, Childhood Learning, Cognitive Skills, Early Childhood Education, Educational Manipulatives, Educational Tools, Executive Functioning, Holistic Development, Learning through Play, LEGO Foundation, Montessori Education, Parenting Tips, Play-Based Learning, School Curriculum, Six Bricks